What is Rolled Roofing And Why People Should Choose It?
As a homeowner or business owner in places like Blytheville or Jonesboro, Arkansas, picking the ideal roofing material for your building can be a difficult job. As your preferred roofing partner, we have crafted this article to assist you in making an informed and intelligent decision.
There are many different options available on the market and that's one of the reasons why determining which material will
provide the best protection for your property against the unique weather patterns and elements of the region can be challenging.  One material that has grown in popularity over the years is rolled roofing, but let's look into it. What is it, and why do people choose it?
Rolled roofing is a type of roofing material that is made from a mixture of asphalt and fiberglass. It is commonly used on low-slope roofs, such as those found on sheds, garages, and small commercial buildings. Rolled roofing is available in a range of colors, including black, gray, and brown, and typically comes in rolls that are 36 inches wide and 33 feet long.
Advantages and Benefits of Rolled Roofing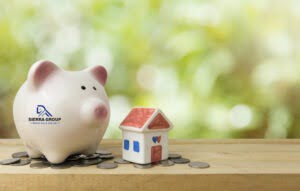 One of the main reasons people choose rolled roofing is its affordability. Compared to other types of roofing materials, rolled roofing is relatively cheap, making it a popular choice for budget-conscious home and business owners. Additionally, it is easy to install, which means that labor costs are minimal. 
Another benefit of rolled roofing is its durability. While it may not be the most long-lasting roofing material on the market, it can withstand the elements and last for up to 10 years with proper installation and maintenance. Rolled roofing is also relatively easy to repair, which in the long run, has the potential to save you money while also being convenient.
For residents in northern Arkansas cities like Manila or Gosnell, where the climate is typically hot and humid during the summer months, rolled roofing can be a good choice. This type of roofing material is designed to withstand high temperatures and can help to keep buildings cool, which can reduce energy costs. Additionally, rolled roofing is waterproof, which can help to prevent leaks and water damage during periods of heavy rain.
The Downside of Rolled Roofing
While rolled roofing may be a suitable choice for some properties in northern Arkansas, it may not be the best option for everyone. For example, if you live in the northwest Arkansas region, where properties are exposed to heavy snowfall during the winter season, rolled roofing may not be able to support the weight of the snow, which could result in damage to your property. 
Thankfully Arkansas is not typically affected by hurricanes. This is because hurricanes require warm waters to gain and maintain their strength, and they tend to dissipate as they move over mountainous regions. By the time they reach Arkansas, they are usually in a weakened state, appearing as tropical storms or remnant low-pressure systems. However, In areas where there are high winds, the strength of rolled roofing may not be enough to withstand these types of extremely windy conditions, which could cause rolled roofing to peel off or sustain damage. It may not be the best fit for every roofing project. For steeply sloped roofs, it may not be the ideal choice, especially in areas with heavy rainfall and snowmelt. 
In such cases, other roofing materials may be more appropriate. Let's take a closer look at the best options for roofing in Northern Arkansas that can effectively withstand harsh weather conditions and provide long-lasting protection for your property.
The most recommended roofing materials in Northern AR

At Sierra Group Roofing and Solar, our job is to provide you with expert advice and the most protection for your property. That's why we want to include in this article the most recommended roofing materials for your residents and business owners in northern Arkansas. Obviously, every roofing project is different and unique. The ultimate decision will depend on a number of factors, including the property owner's budget, the type of roof they have, and the climate conditions in the area. Before choosing a roofing material, it's a good idea to consult with a roofing expert to determine the best option for your specific needs and budget.
Asphalt Shingles: 
These are one of the most versatile roofing materials available, asphalt shingles are perfect for a variety of different roof types, and are available in a wide range of colors and styles to match your personal style and aesthetic preferences. With their long-lasting durability and resistance to the elements, asphalt shingles are a smart and practical investment for any homeowner. Contact us today to learn more about our expert asphalt shingle installation services.
Metal Roofing:
Metal roofing is a premium option that has gained popularity due to its
durability, longevity, and energy efficiency. With a lifespan of over 50 years, metal roofing is a great investment for homeowners looking for a roof that can withstand harsh weather conditions. Metal roofing is available in a wide range of colors and styles, also making it a versatile option that can complement any home's design. Additionally, metal roofing reflects solar radiant heat, helping to reduce energy costs during the hot summer months. Choose metal roofing for a sustainable, long-lasting, and stylish roofing option that will protect your home for decades to come.
Clay or Concrete Tiles: 
Clay or concrete tiles are a popular and aesthetically pleasing choice for homeowners and business owners who want a durable and long-lasting roofing material that will add value to their homes. These roofing materials are ideal for property owners who want a roof that will last for many years and is resistant to fire and harsh weather conditions. Additionally, these tiles are available in a range of shapes and colors to complement any architectural style, making them a versatile option for any homeowner.
Flat Roofing: 
Flat roofing is a cost-effective and practical option for properties with a flat or low-slope roof. Flat roofing materials provide excellent waterproofing and energy efficiency benefits. These materials are lightweight, easy to install and offer superior protection from the elements. Flat roofing is perfect for homes with a modern aesthetic and can be customized to fit any design preference. If you're looking for a low-maintenance roofing option that will keep your home protected for years to come, flat roofing may be the perfect choice for you.
If you're a homeowner or business owner in Blytheville or Jonesboro, Arkansas, and you're looking for an affordable roofing solution, rolled roofing may be a good option for you. It's a durable and easy-to-install material that can stand up to the hot and humid summers of the region. However, if you live in an area with heavy snowfall or high winds, it may not be the best fit for your needs. So, while rolled roofing has its benefits, it's important to carefully consider your specific needs before making a decision.
If you're looking for a reliable roofing option but are not quite sure which material is best for you, contact Sierra Group Roofing. With our expertise and experience, we will help you to get informed on all your options and you'll have peace of mind knowing that your roof is in good hands. Reach out today and get the job done right!